Want to know the cost? Fill out the application and we will contact you
Atomic absorption spectrometry
Atomic absorption spectrometry (AAS) is based on measuring the absorption of resonant radiation by free atoms in the gas phase in a relatively short time. Having emerged more than half a century ago, the AAS method has reached a very wide distribution in the analytical practice of analyzing the elemental composition of a substance. AAS is characterized by high selectivity, sensitivity, and expressiveness.
The development of this assay method expands the possibilities of application in analytical chemistry. In terms of performance and speed of analysis of large batches of the same type of samples, flame absorption is superior to such classical chemical methods as gravimetric, titrometric, spectrophotometric electrochemical and other methods. When determining ultra-low concentrations of individual elements, electrothermal atomic absorption successfully competes with many instrumental methods of analysis.
At the moment, AAS allows to determine about 70 elements - metals and non-metals. For most of the detected elements, it is possible to achieve relatively low detection limits: in the flame version - from tenths to tens and hundreds of μg /l. Also, the advantage of AAS is its versatility in relation to a wide variety of objects of analysis, the possibility of using both for trace determination and reliable and accurate determination of the main components in samples of complex compositions.
Several types of AAS devices are used in our laboratories:
Varian 55B Agilent, Spektr-5-3, Formula 400, XplorAA GBC, AAnalyst 200, 400 Perkin Elmer, Kvant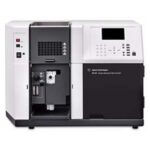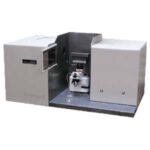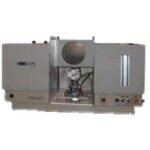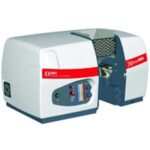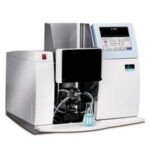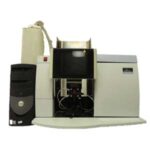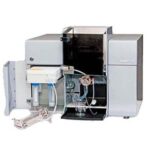 Want to know the cost? Fill out the application and we will contact you
Bottle agitation
These are process ests of the ability of ores to be leached by dynamic cyanidation. The tests provide primary information on the recoverability of precious metals and the consumption of reagents.
Column test
Ore leaching tests using the percolation method. This method allows to create conditions that are as appropriate as possible to the industrial process.
Various process tests
To solve process tasks our laboratory carries out different types of tests according to regulations and conditions provided by the Customer.
There are many types of process tests, depending on the types of ores or products of their processing. In our laboratory, gravity concentration tests are carried out using the Knelson KC-MD 7.5 concentrator and the SKO-1 laboratory concentration table. Bottle agitation and laboratory column leaching tests (column tests) are common for ore raw materials.